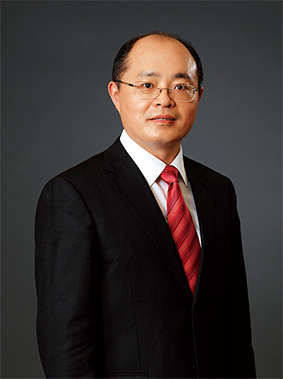 In 2021, the global pandemic situation turned for the better in fluctuation. The macro-economy gradually recovered, the market demand picked up rapidly, and the international oil price went upward sharply. Guided by Xi Jinping Thought on Socialism with Chinese Characteristics for a New Era and motivated by the celebration for the centenary of the CPC, the Company firmly seized the favorable business opportunities, fully implemented the important instructions made by General Secretary Xi Jinping during his inspection tour to Shengli Oilfield, vigorously carried forward the strategy of building a world leading company, and strived to optimize business, adjust structure, expand market, promote reform, pursue development and prevent risks. In 2021, the Company achieved the best operating performance in history with annual operating revenue of 2.79 trillion yuan, an increase of 30.37% year-on-year (the same below), a total profit of 116.585 billion yuan, an increase of 60.54%, and a net profit of 88.027 billion yuan, an increase of 41.86%. We got the 14th Five-Year Plan period off to a good start by delivering profits in all business segments.
We made it a mechanism to address key challenges and achieve good results, and the quality and efficiency of production and operation were significantly improved. Under the seven-year campaign domestically, major breakthroughs were made in oil and gas exploration and the scale of profitable production was continuously expanded, contributing to the steady increase of oil production and significant growth in natural gas output and sales. For overseas upstream business, we optimized investment arrangements, raised production and efficiency, and achieved the best operating results in recent years. In refining, we pressed ahead with expanding the total throughput and adjusting the structure, significantly enhanced the synergy of the industrial chain, and greatly reduced the cost of oil and gas procurement. In chemicals, we focused on ensuring high run rates for units of profitable products. The production of ethylene and PX went up considerably, the proportion of three major synthetic materials and high value-added products of fine chemicals continued to increase, and the coal chemical business achieved overall profit for the first time. We gave consideration to both quantity and price to guarantee profits in the marketing segment. We grew the business volume of refined oil products steadily while securing the top position in the domestic market share of low-sulfur bunker fuel. Favorable operating performances were obtained in refining products, chemicals, lubricants and catalysts.
We nurtured new opportunities on all fronts and made major breakthroughs in industrial transformation and upgrading. We accelerated major oil and gas production capacity construction projects. 7 crude oil commercial reserves and 7 underground gas storages were completed and put into operation, thus further securing oil and gas supply for the country. We paced up the construction of world-class refining and chemical bases with Zhenhai phase I and Gulei phase I projects completed as scheduled, boosting the Company's ethylene equity production capacity to the third place in the world. We pushed forward "oil to chemicals" and "oil to specialties" and sped up a number of refining structural adjustment projects, large-scale ethylene projects and projects that extended and supplemented the industrial chain. We recorded remarkable progress in developing overseas upstream projects and landing LNG mid and long-term deals, and the Sinopec-SABIC polycarbonate project was completed and put into operation. We moved up towards transforming to an integrated energy service provider of oil, gas, hydrogen, electricity and car services, successfully built a number of hydrogen supply centers in refineries and chemical plants, hydrogen refueling stations, charging and swapping stations and photovoltaic power stations, and steadily developed wind power, geothermal energy and other businesses. We fully leveraged the increasingly important role of capital incubators and saw accelerated growth in degradable materials, artificial intelligence as well as in EPEC, Chememall and Easy Joy. Campaigns aimed for carbon peaking and carbon neutrality were carried out in an orderly manner, along with strengthened carbon asset management and improved green growth level.
We pooled collective wisdom to tackle key sci-tech challenges and acted as a strong force for national strategic R&D. We further rolled out the "Science Reform Demonstration Initiative" for sci-tech research affiliates, explored mechanisms to encourage open competition and to bring together all relevant parties to undertake major sci-tech projects. We also completed the transferring of 8 research institutes from affiliates to market-oriented business entities and sped up building new types of research institutes and sci-tech incubators. With these efforts in place, the Company became among the first batch of SOEs entrusted by SASAC to develop original technology. Important progress was achieved in tackling a number of key and core technologies such as ultra deep oil and gas exploration and development and cracking crude oil to ethylene. The whole production process of PVA high-end optical membrane unit was completed. LAO / PAO and special heat transfer oil were produced to fill the domestic gap and the torch made by our carbon fiber composite material successfully lit up the Beijing Winter Olympic Games. We put Intelligent Operation Center into use, made progress in building intelligent production sites and "Sinopec Intelligent Cloud", carried forward vigorously the pilot projects such as "industrial Internet plus safety production", and brought the digital development up to new highs.
We stimulated vitality and growth momentum, and gave full play to the synergy of reform and management. Focusing on key and difficult areas of reform, we press ahead driven by demonstration projects and systemic optimization. The tenure system of management members and contractual management were fully implemented, the handover of social functions of subsidiaries basically finished, and 90% of the tasks under the Three-Year Reform Action for SOEs accomplished. We continued to benchmark against world-leading peers with 3 subsidiaries and 2 projects selected as models for SOEs. We took efforts to divest non-performing assets and non-core businesses, bringing the overall loss scale down to 5.5% at a record level. Concrete efforts were taken in risk and internal control, set-up of compliance management system, and the risk control of derivatives, equity participation and credits. Building on and fully utilizing a comprehensive HSE system, we promoted the three-year production safety campaign, kept prevention and control of pollutions, and remained steady in safe and clean production. We took solid measures in regular pandemic control and prevention to counter local outbreaks, adhered to the effective policy of preventing imported cases and domestic resurgences, and overseas public security remained stable.
The new era brings new challenges, and the new journey carries new hope. In 2022, the Company is faced with more unpromising external environment and formidable tasks for development. We will strictly implement the decisions and arrangements of the Party Central Committee and the State Council. Under the leadership of the Leading Party Member Group and the Board of Directors of the Company, we will promote high-quality development in an all-round way, accomplish the production and operation targets and tasks, and strive to create better business performance. We will make new achievements and record new highs in the new era towards the new journey and get ready to embrace the coming of the 20th CPC National Congress with excellent results.